Fruit of the Rose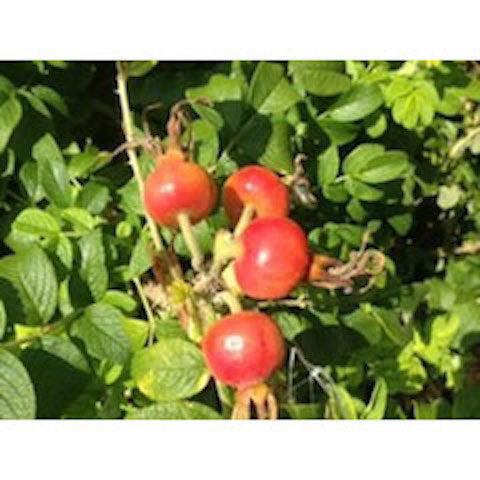 The majestic beauty of roses and the sensuality they inspire captures our soul in a moment's gaze. We can get lost in the undulating layers of soft scented petals--pink, white, red and yellow-- perhaps wondering how something so beautiful has come to be. As we stand there, in awe of her beauty, there is another treasure that many may have never even noticed.

The fruit of the rose. Known as rosehip, this modest little fruit, often orange and red, holds the seeds to a rose's life and the secret cure to almost every woman's beautifying needs. Rosehips have been treasured for their medicinal properties by the Mayans. And today, they are earning their place amongst the holistic as scientists have uncovered what the Mayans held sacred.

Rosehips, are  rich in omega 3 and 6--essential fatty acids-- and have an important amount of Vitamin A and C, rendering this oil fabulous for:


Stretchmarks
Wrinkles and premature aging
UV-damaged skin
Dermatitis
Hyperpigmentation including age spots
Scars from burns, wounds, and radiation
Brittle nails
Frail or Damaged hair
You can eat them, drink them and even apply them onto your skin in the form of an oil. It is a dry oil (made from the seeds) meaning that it is readily absorbed into any skin type without leaving a trace of greasy residue. Nourishing the thirsty epidermis with its nutritive wonders, it helps generate healthier skin tissue. Yes, this little treasure is a lovely necessity for all our beautifying needs. Thank you, Nature!
Leave a comment
Comments will be approved before showing up.