What You Should Know About Maintaining a Healthy, Radiant Glow this Winter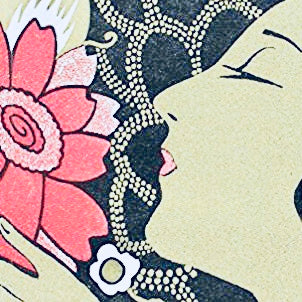 Winter has arrived! During this lovely season that brings us great joy, we tend to easily feel under-the-weather. And though we bundle up for the cold, our faces are left exposed, telling the story of our internal and external struggles. So, how can we ensure that this winter we glow?  It's simple! Instead of caking on pore-clogging makeup to create an artificial radiance, bring out the natural glow in you! Here is how: 

We have to always consider the internal first-
Eat well and stay hydrated. I don't mean eat salad all winter long. I mean eat a well-balanced meal--nourish your blood, organs- including your brain, and muscles with carbohydrates and essential fatty acids! Limit your hot coffees and hot cocoas and remember the simple wonders of water and herbal teas! As much as I love coffee hot cocoa, the truth is, these beverages are acidic, which leads to poor circulation, break-outs, and fatigue. Ginger tea is excellent for the cold because it keeps you warm and ensures proper circulation--we need the blood flowing to all our extremities! Milk Thistle & lemon (with rind) tea is also excellent as it balances the acidity level and detoxifies the liver, which is especially important during seasons where we eat many rich foods. 
Licorice and Lemon Tea
Ingredients-
32 oz Hot water
1/2 Organic lemon cut into thin slices 
1 tsp Milk Thistle powder
Optional: 1/4 tsp licorice root (to boost your immune system)
Directions-
Allow hot water to cool just a bit. Add lemon slices, squeezing the pulp into the water. Stir in the powders. Let sit 5 minutes. Without agitating the water, pour yourself a nice cup of tea.

The external next, as expressed through the grace of our face-
Don't neglect your face! The cold brittle weather slows down our sebaceous (oil-producing) glands, which result in dull complexions and dryness. We tend to then mask our face with foundation and blush to recreate that healthy look we so desire, resulting in clogged pores. Because the cold makes us feel fresh, it's easy to dismiss how grimy the face becomes, which also exacerbates dull complexion.  Give yourself a fresh boost by feeding it organic yogurt wih live culture and honey once a week. Yogurt is loaded with lactic acid--an alpha hydroxy acid-- which is a chemical exfoliating agent that can break down the protein bonds of dead skin cells. By gently peeling off the dead layers, it reveals the newer, healthier and flush cells beneath. Honey is commonly known as a humectant (holds in moisture). But that's not all there is to honey!  Raw honey and only raw honey contains propolis and pollen that stimulate the growth or new skin cells. Honey is also an antioxidant and an antibacterial!  Our Botanical Cleansing Mix that is perfectly prepared and ready for you to add into the medium that's best suited for your skin type.  Oats, flowers, and bamboo stem create the perfect texture for gentle exfoliation, massage, and stimulation for increased circulation. As importantly, the added nutrients optimize your skin's barrier function. So, is your skin very dry? If yes, just add it to organic yogurt made from grass-fed cows. Is your skin oily? If yes, add it to lowfat yogurt or water. Is your skin very sensitive? Add it to yogurt or aloe water.
Note: Our Botanical Mud Mask, which contains raw honey, aloe water, antioxidants, and loads of minerals to nourish, soothe and rejuvenate your skin is another great product for countering dull complexions. 

Simple Mask for All Skin Type
Ingredients-
1 tbs of organic yogurt* (preferably grass-fed)
1 tsp of raw organic honey
1/2 tsp organic almond meal

Directions-
Mix ingredients in a small bowl. Splash your face with warm water, pat dry and apply the mask. Let sit 10-20 minutes. Rinse with cool water. Pat dry.  Proceed by applying an Aqua Vitae of your choice. These are organic floral waters packed with phyto-compounds that give life to your skin. Finish with a thin layer of your favorite moisturizer or our Graceful Face Elixir!
Note: For those with very sensitive skin, omit almond meal and add a few drops of chamomile tea. For those with acne, add 1 organic strawberries (you'll probably have to use a frozen one, which is fine) or few drops of lemon juice.
I hope you enjoy the recipes! I would love to know how they work out for you!
1 Response
Leave a comment
Comments will be approved before showing up.